We enthusiastically provide a Christ-centered, loving environment for your children to experience academic excellence and spiritual development. We believe God is the source of all truth and education is an exciting adventure. We feel privileged to be part of your journey.
We proclaim Him, admonishing and teaching everyone with all wisdom, so we may present everyone perfect in Christ. Colossians 1:28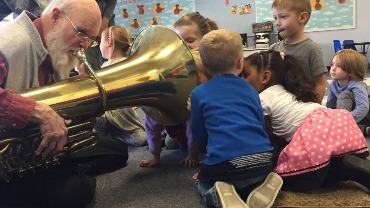 Our Mission
We are a Christ-centered school that partners with families to provide a rigorous academic experience in a nurturing environment, equipping each student to embrace God's unique plan for life.

Our Vision
Our students will acquire wisdom, knowledge, and a Christ-centered worldview as evidenced by a lifestyle of character, leadership, service, stewardship, and worship.
Statement of Love
We are blessed that Southside Christian School is a diverse community of Christians who believe that through Jesus Christ there is unity. We believe all people are created in the image of God, and stand against discrimination and unjust treatment of anyone. We are all committed to teaching our students about God's love, and His command that we love one another.
Matthew 22:36-40 NIV
"'Teacher, which is the greatest commandment in the Law?' Jesus replied: 'Love the Lord your God with all your heart and with all your soul and with all your mind.' This is the first and greatest commandment. And the second is like it: 'Love your neighbor as yourself.' All the Law and the Prophets hang on these two commandments.'"
Ephesians 4:2-6 NIrV
"Behold, How good and pleasant it is when God's people live together in unity!"
Psalm 133:1
Southside Christian School is founded upon core beliefs, reflected in the following statements:
The wicked flee though no one pursues, but the righteous are as bold as a lion. Proverbs 28:1
We respect each child as a unique individual, infinitely valuable because they are made in the image of God. (Genesis 1:27)
We allow children to learn, to think, to understand, and to see the central truths of a Christ-centered faith which need not be compartmentalized from secular subjects. A Christ-centered worldview fits reality and provides intellectually defensible answers.
We believe children must be helped to develop habits of obedience, discipline, consideration, concentration, and self-control.
We provide a rich, broad curriculum. There are certain ideas, incidents, and facts that every child should know. We carefully prepare curriculum to provide the best instruction through a Christ-centered worldview: biblical studies, culture, literature, writing, math, science, history and enrichments. (Luke 2:52)
We believe children must be allowed to learn at a level and speed appropriate to the individual. High standards are expected to be met according to the child's ability.
We believe children must be given opportunities to develop an appreciation for art, music, language, and physical health.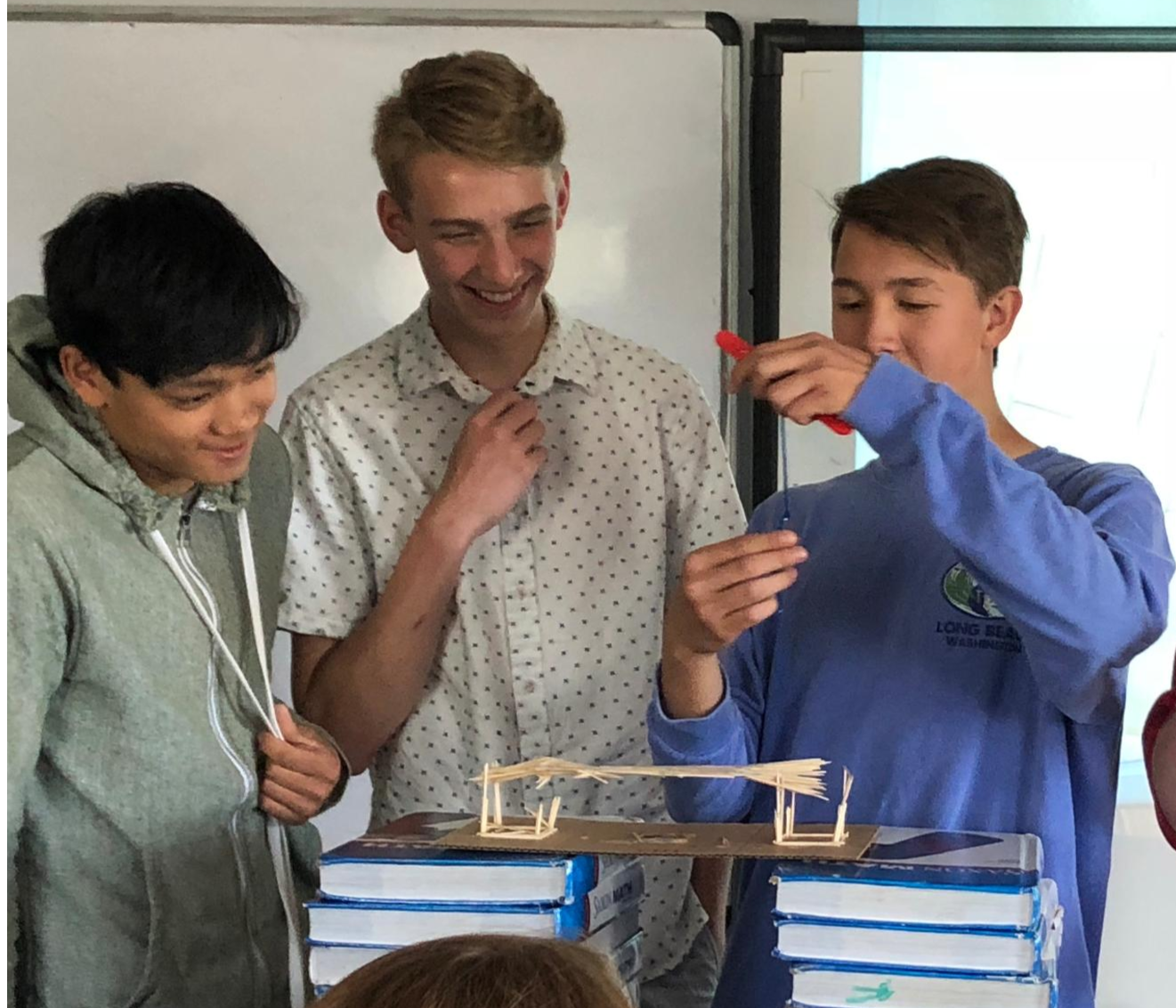 Academics

Southside Christian School believes that academic excellence and spiritual development go hand in hand. With God as the source of all truth, education becomes an exciting adventure. We challenge our students to excel in all areas of their lives: intellectually, spiritually, physically, socially, and emotionally.
Citizenship

Students at Southside Christian School are encouraged to develop personal responsibility and be positive, contributing members of their communities. We foster and embrace Jesus' teaching to love our neighbors as ourselves as a guide for life.
Dignity
In keeping with a Christ-centered worldview, we believe that every human life is sacred, created in the image of God, and therefore possesses dignity and intrinsic worth. Every individual has the right to be treated with respect and appreciated for his/her unique contributions to our school, community, and world.
Discipline
We are a Love and Logic school. Love allows children to grow through their mistakes. Logic allows children to live with the consequences of their choices. Love and Logic is a way of working with children which puts the teachers and parents/guardians in control, teaches children to be responsible, and prepares young people to live in the modern world with its many choices and consequences.

Faith
We proclaim Him, admonishing and teaching everyone with all wisdom, so we may present everyone perfect in Christ. (Col.1:28) Our school community is built on Christ-centered values that reveal God's love for us and our need to love God and love and care for our neighbors, both locally and globally. Emphasis is placed on essential beliefs of the Christian faith, not on those differences that separate denominations.
Respect

Respect is the guide for all interactions at Southside Christian School. Respect for authority is expected and nurtured, just as those in authority treat students with respect. Student interactions are guided by respect for one another.
Responsibility
Respect requires responsibility. Each student is held accountable for their actions. The integrity of the student, who is learning to discern right from wrong, is reinforced and affirmed.

Service

As part of a holistic Christian education, Southside Christian School seeks to increase our students' sense of social responsibility. Service projects are integrated with the curriculum, which facilitates positive contributions to others.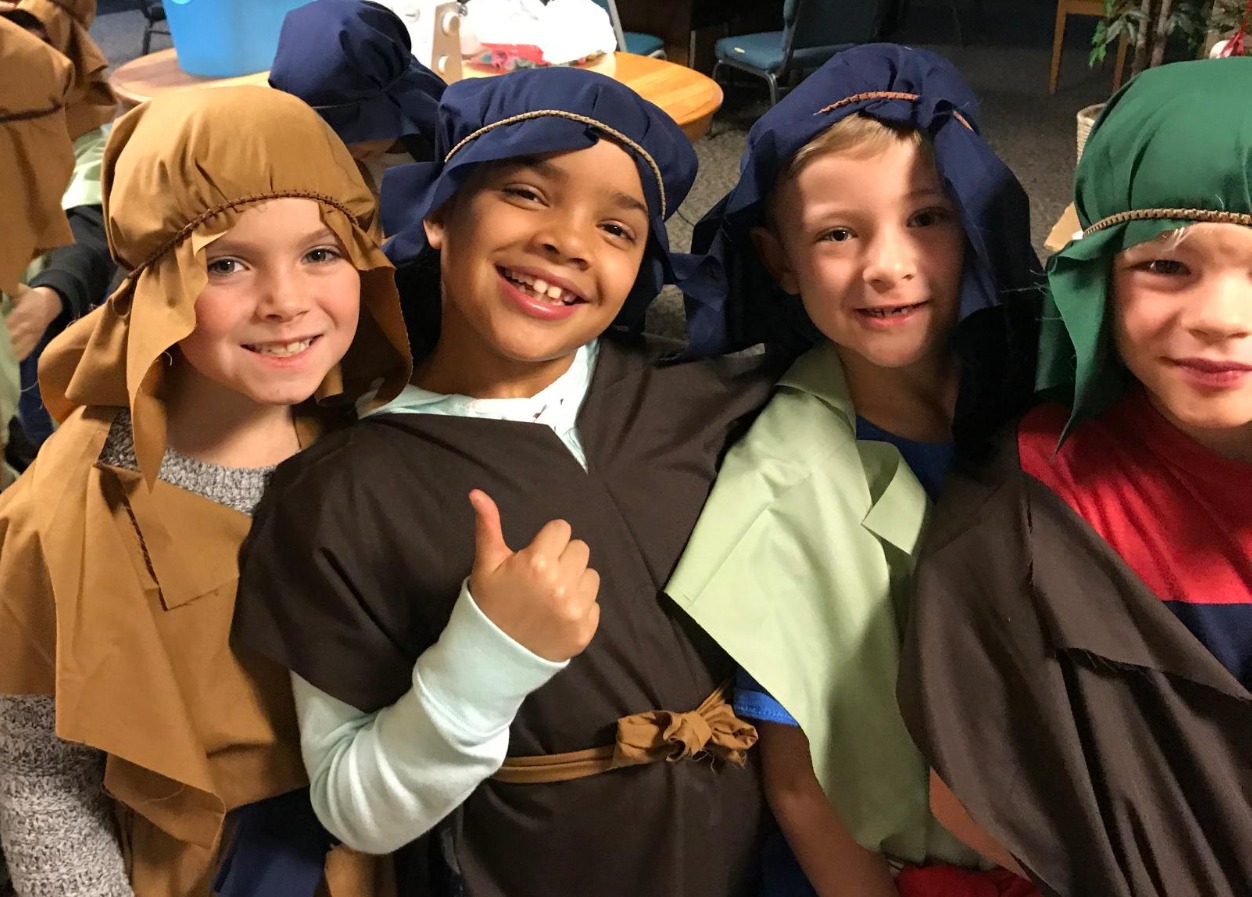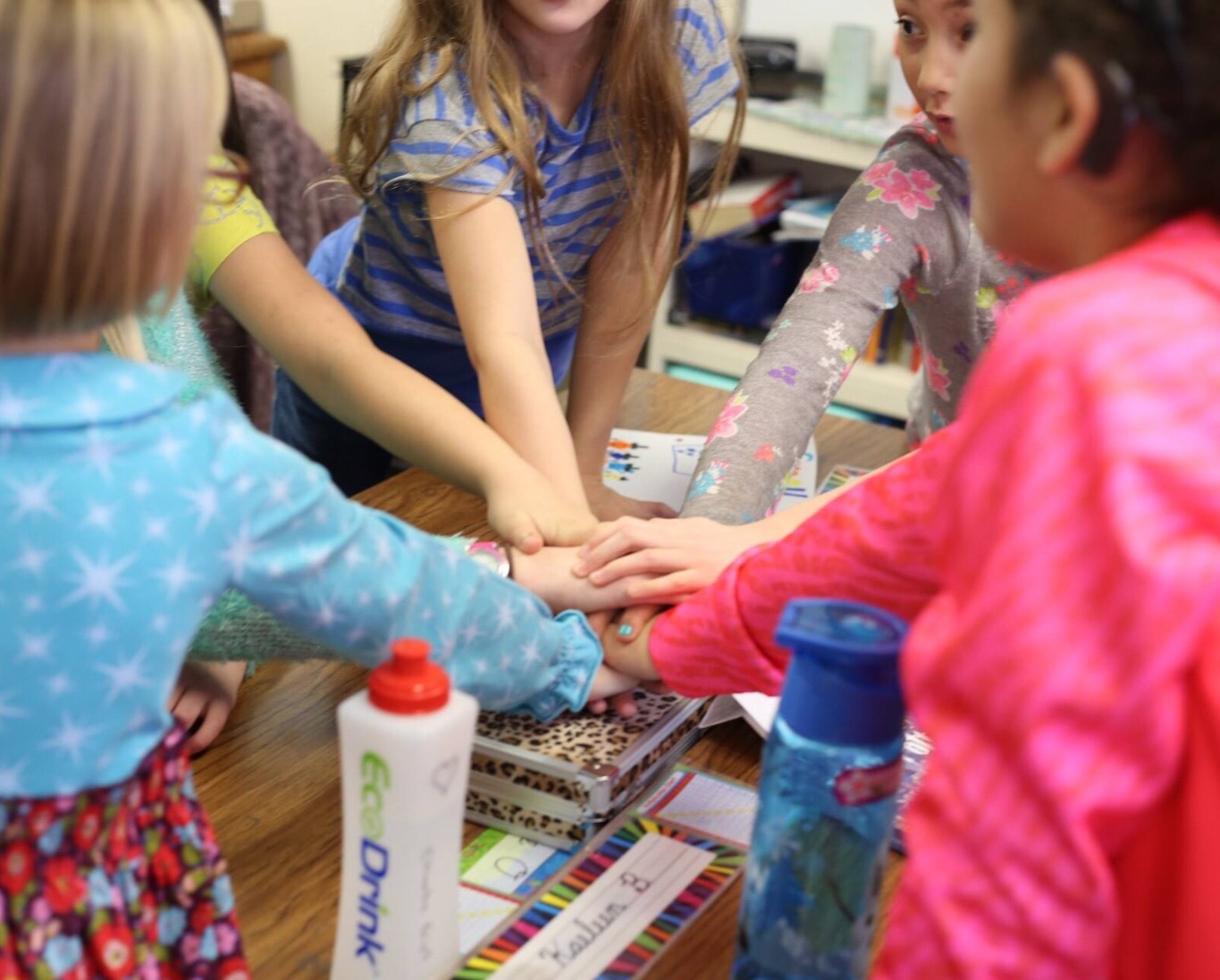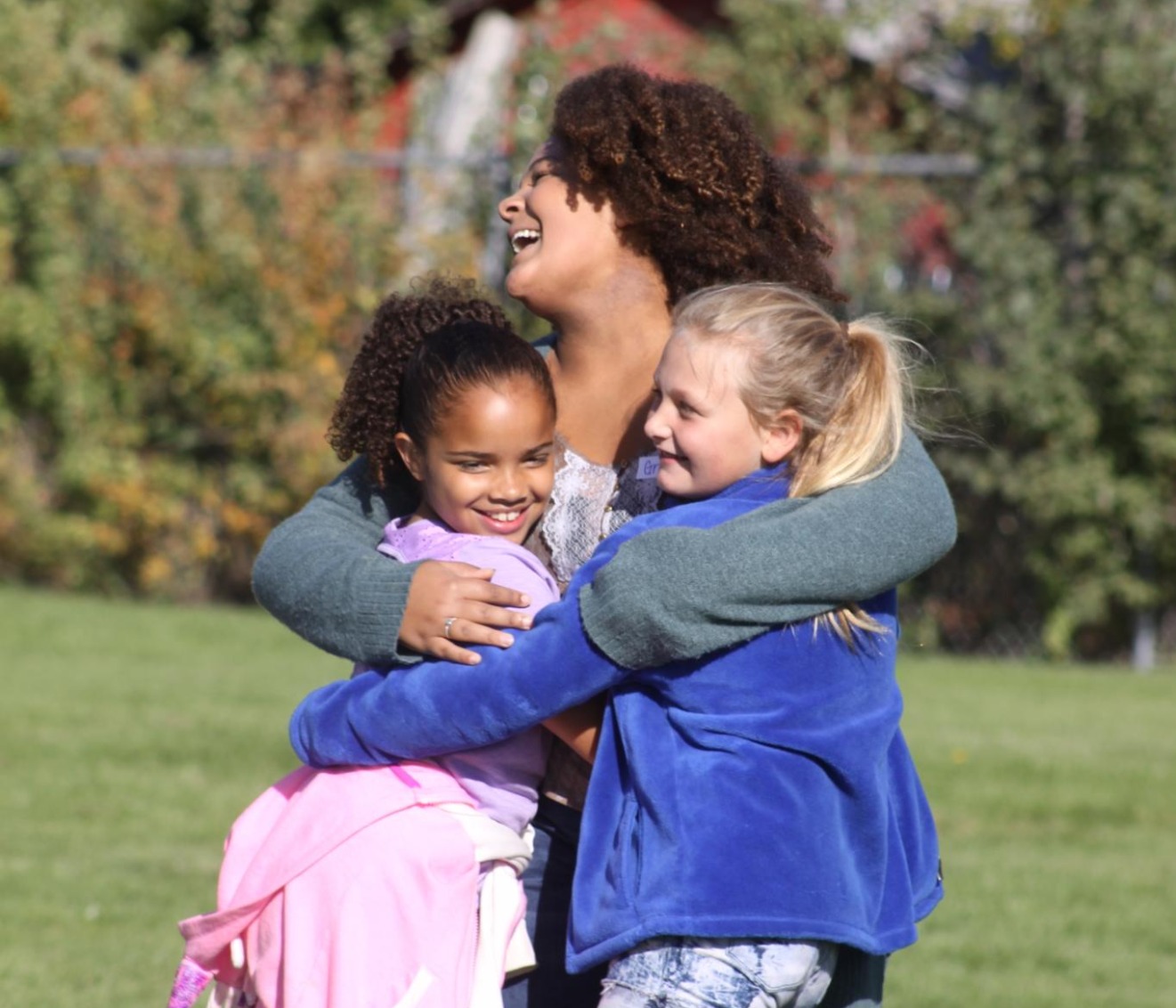 As a missional school, everyone is welcome here. As a school, we hold the following truths to be foundational to our faith and teaching:
We believe the Bible to be the only authoritative and infallible Word of God. We hold to the truth of scripture and focus on the person and teachings of Jesus Christ. (2 Timothy 3:16-17, 2 Peter 1:20-21, Psalms 119:89)
We believe there is one eternal God, existent in three persons: Father, Son, and Holy Spirit. (Matthew 3:15-17, Matthew 28:19-20)
We believe Jesus Christ is God incarnate, was born of a virgin, lived a sinless life, died on the cross for the sins of the world, was buried, and rose again. (Matthew 1:23, I Peter 1:18-21)
We believe salvation is by grace through faith apart from works, and every true believer will be saved forever by the power of God. (Ephesians 2:8-9, Titus 3:5)
We believe the Holy Spirit is present in the lives of all true believers. (John 14:15-17)
We believe those who are saved will live eternally in the presence of God. (John 3:16, Titus 3:6-7)
We believe in the spiritual unity of all believers in our Lord Jesus Christ. (I Corinthians 12:11-13, Ephesians 4:2-6)
WA State Certified Teachers
WA State Board of Education Approved Private School
ACSI Member School